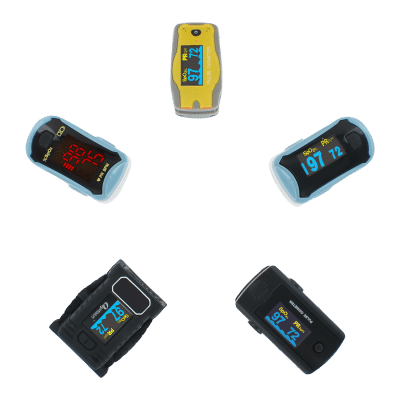 It has been suggested that there is potential racial bias in pulse oximetry. Based on our extensive research to confirm that Timesco's pulse oximeters are suitable for everybody…
The ARMS*¹ of our oximeter with dark skin, in the SpO² range from 70% to 100% is ≤3%. Timesco's pulse oximeters fully meet the requirements of FDA regulations and can accurately measure oxygen levels for people with dark skin.
How effective are other, low quality pulse oximeters?
Studies have proven that low quality pulse oximeters are poorly calibrated at low saturations – nearly 30% of 244 values reviewed were in error by more than 5% at saturation's of less than 80%.*²
What are the consequences of using faulty pulse oximeters?
Research has shown that some pulse oximeters are three times less likely to detect occult hypoxemia in patients with dark skin than those with light skin.*³
Please click on the links below to view the Pulse Ox Accuracy report – Dark Skin Pigmentation & The accuracy of SpO2 with dark skin from our General Medical support documents.
Pulse Ox Accuracy report – Dark Skin Pigmentation
The accuracy of SpO2 with dark skin
*¹ Accuracy Root Mean Square
*² National Library of Medicine
*³ The New England Journal of Medicine