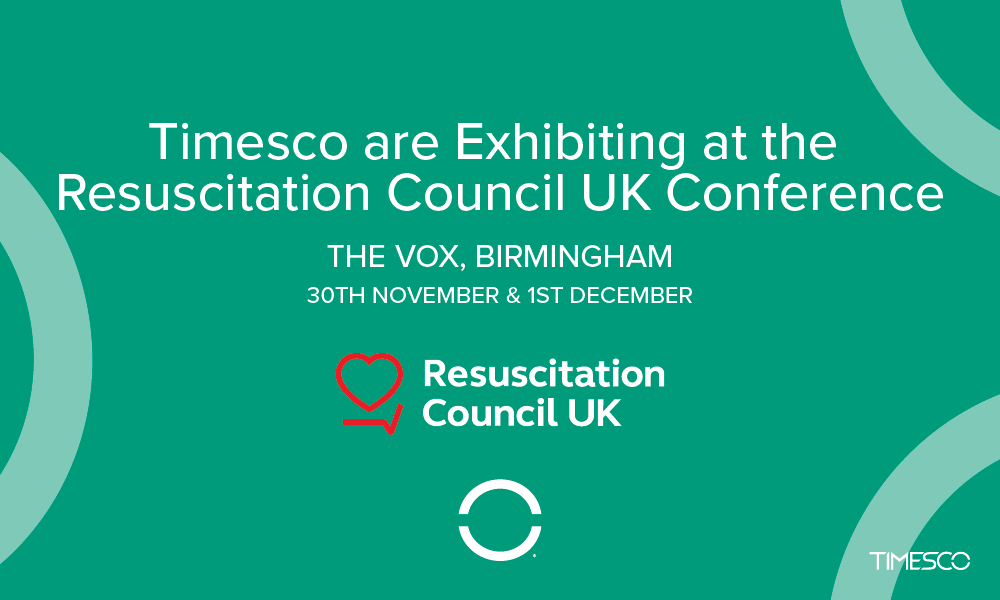 Timesco is excited to be supporting RCUK's conference in Birmingham from 30th November – 1st December at the Vox, Birmingham.
The event will be packed full of things to celebrate, including 40 years of Resuscitation Council UK.
There will be lots of time to network, catch up with friends, exchange experiences from the past few years and get updated with the latest resuscitation news.
The programme will focus on the science within resuscitation and how we can effectively teach resuscitation life skills. There will be a number of concurrent sessions, including the ever-popular 'Laerdal Lecture' and this year we are partnering with NCAA who will be presenting their annual meeting during the conference.
There will be an array of suppliers and manufacturers within the medical industry, who will be showcasing their medical products alongside Timesco.
Together with the rest of our high-quality products, we will be showcasing our cost-effective General Medical range which features our compact and durable products, especially our Tournibutton Tourniquet and BVM single-use resuscitators.
If you are interested in finding out more about our products, you can visit us at the RCUK annual conference or contact us today.
Find out more information and book tickets here:
Annual Conference 2022 | Resuscitation Council UK
We look forward to seeing you there!