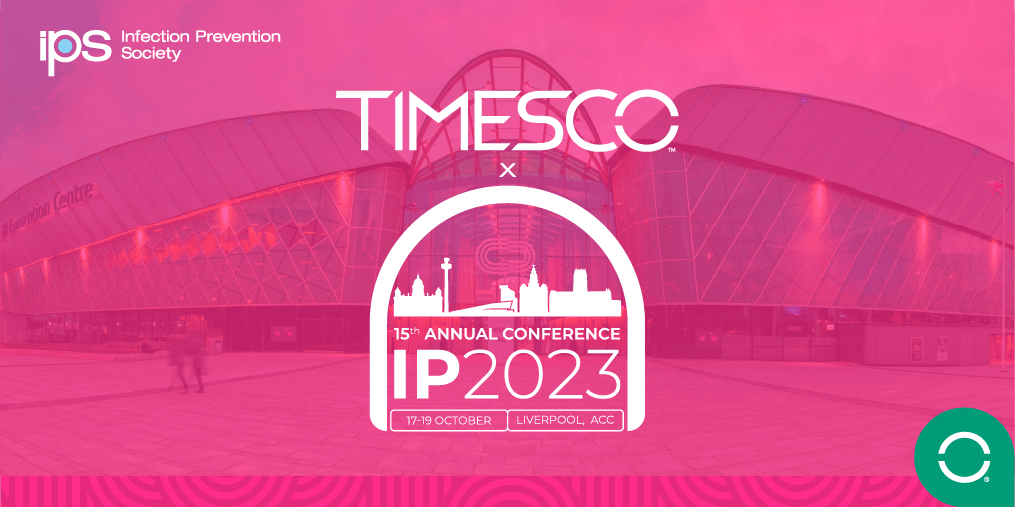 Your Gateway to Infection Prevention Excellence

---
Timesco is delighted to extend a warm welcome to all delegates, participants, and sponsors of the IP2023 Annual Conference, organised by the Infection Prevention Society (IPS). This year's conference, to be held at The Arena and Convention Centre (ACC) in Liverpool, promises to be a remarkable event that focuses on critical themes in Infection Prevention and Control (IPC), including Antimicrobial Resistance, Preparedness, and Environment.
IPS President Lisa Butcher We'd like to begin by acknowledging the welcome message from IPS President Lisa Butcher. She expresses her pleasure in inviting you to this annual gathering of IPC experts and enthusiasts. This conference is a testament to the dedication of the IPS Management Executive Group, Board of Trustees, and the Scientific Programme Committee in fostering innovation and collaboration in the field of infection prevention.
---
The Conference Highlights:
World-Class Speakers: IP2023 boasts a line-up of world-class speakers who are leaders in the field of IPC. Their insights and expertise will undoubtedly inspire and broaden your knowledge. Learn more.
Exceptional Programme: The conference programme is designed to address some of the most critical issues in infection prevention today. From the looming threat of Antimicrobial Resistance to the challenges of Preparedness and Environment, you'll gain valuable insights into tackling these issues effectively. Learn more.
Networking Opportunities: One of the greatest benefits of attending IP2023 is the chance to connect with professionals and experts from around the world. This network will prove invaluable as you work towards infection prevention excellence.
Innovative Exhibition: Timesco will be present at the exhibition, showcasing our latest and most innovative infection prevention solutions. Our focus on single-use products aligns perfectly with the conference's objectives.
Timesco's Commitment to Infection Prevention: At Timesco, we are dedicated to playing our part in the global effort to prevent infections. Our single-use products are designed with the utmost precision and care to ensure the highest standards of infection control.
---
Explore Some of Timesco's Single-Use Products:
Single-Use Anaesthesia: Discover our range of single-use anaesthesia products, including laryngoscopes and airway management solutions. These products are designed to reduce the risk of cross-contamination and ensure patient safety. Explore.
Single-Use Surgical Instruments: Explore our collection of single-use surgical instruments, from scalpels to forceps. These instruments are sterile, reliable, and perfect for a wide range of medical procedures. Explore.
---
As the IP2023 Annual Conference approaches, Timesco is excited to be part of this remarkable event. Our commitment to infection prevention aligns perfectly with the conference's goals, and we look forward to showcasing our innovative single-use products. Join us at the ACC in Liverpool on 17th October 2023 to explore the future of infection prevention and discover how Timesco can support your efforts in providing safe and effective care. Together, we can make a difference in the world of infection prevention.
---
Stay Connected: For more information about our products and to stay updated on our participation in IP2023, follow our social media channels.
We can't wait to meet you in Liverpool.