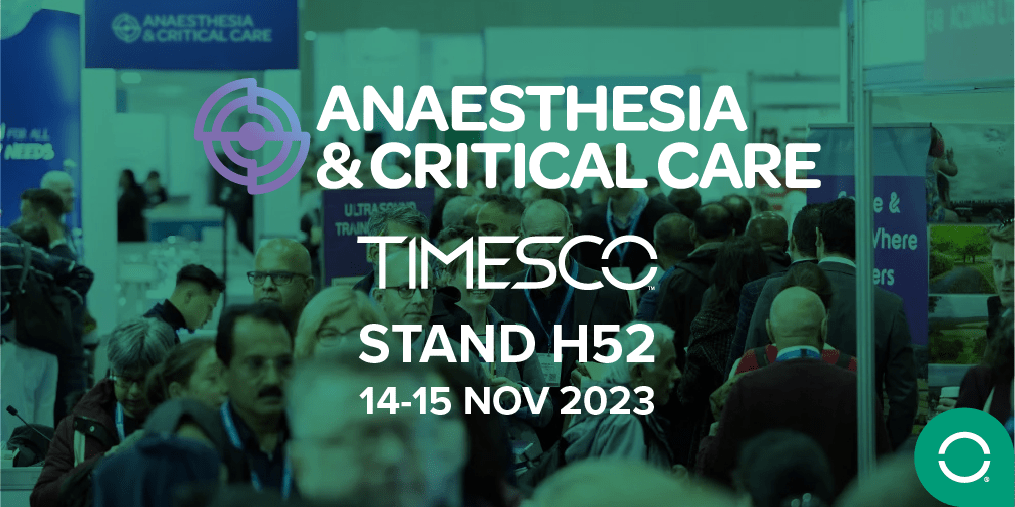 Timesco at the Anaesthesia Critical Care Conference 2023: Exploring the Future of Healthcare
Over the years, Timesco has had the privilege of participating in prestigious UK events, connecting with healthcare professionals and gaining valuable insights into the ever-evolving healthcare landscape. As we reflect on our past successes, we're thrilled to announce our participation in the upcoming Anaesthesia Critical Care 2023 event. Set to take place on the 14th and 15th of November 2023 at ExCeL London, you can find us at Stand H52, where we'll proudly showcase our extensive range of Anaesthesia products, including a wide selection of Laryngoscope options.
Why Attend Anaesthesia Critical Care 2023?
The Anaesthesia and Critical Care event at ExCeL London is poised to be a calendar highlight for Timesco. This gathering brings together anaesthetists, perioperative physicians, and intensivists for the latest policy and clinical updates in anaesthesia, perioperative medicine, and critical care. It's an opportunity for not just professional development, but also to connect with experts and peers in the industry.
Continued Professional Development:
One of the standout features of this conference is the Continued Professional Development (CPD) it offers. Attendees can earn 10 CPD hours of high-quality clinical training and updates for hospital doctors. With over 50 hours of accredited education delivered by internationally-renowned speakers across two days, the conference covers a wide spectrum of clinical and business subjects, ensuring that attendees can access the knowledge and advice they need.
For Everyone in the Practice Team:
Anaesthesia & Critical Care has something to offer everyone. Whether you are an anaesthetist, consultant, critical care consultant, trainee, operating department practitioner, nurse, or specialist, you'll find quality learning available for the entire practice team. We encourage you not only to attend but also to bring your colleagues and peers along for this enriching experience.
Timesco's Excitement:
At Timesco, we are excited to be part of this event. We look forward to sharing our innovations with you. Together, we will explore the future of healthcare and continue to advance the field of anaesthesia and critical care. We hope to see you there!
ANAESTHESIA CRITICAL CARE CONFERENCE 2023 LONDON, ENGLAND. 14th & 15th November 2023 Stand: H52