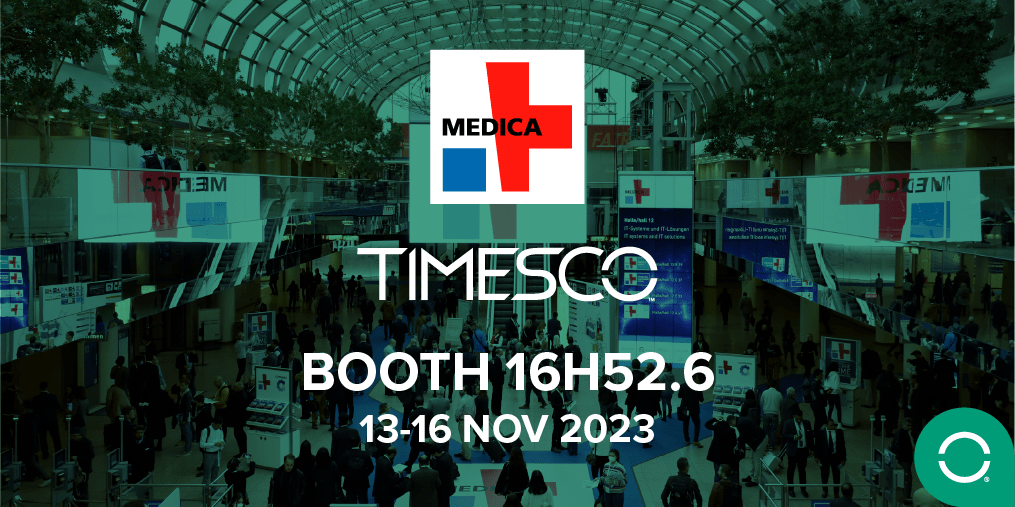 Explore the Future of Healthcare with Timesco at MEDICA 2023
As the medical world evolves at a rapid pace, opportunities to stay ahead of the curve are paramount. MEDICA, one of the world's largest medical trade fairs, offers just that, and Timesco are thrilled to be part of it.
From November 13th to 16th, 2023, we'll be at Messe Düsseldorf, Germany, participating in this influential event. MEDICA connects distributors, healthcare professionals, and industry leaders, offering a unique platform for innovation, collaboration, and knowledge exchange.
Leading the Way in Medical Technology
Timesco are more than a participant; we are a pioneer in medical technology, dedicated to pushing the boundaries of innovation. We believe that working together is the key to advancing medical practises and ultimately improving patient care worldwide.
Our Optima View Video Laryngoscope system is a testament to our commitment to excellence. With exceptional clarity, ease of use, and unmatched versatility, it empowers healthcare professionals to perform procedures with precision and confidence. Timesco is excited to demonstrate how the Optima View Video Laryngoscope is revolutionising airway management, becoming an indispensable tool for healthcare providers worldwide.
What to Expect from Timesco at MEDICA
Our focus at MEDICA 2023 will be on introducing the revolutionary Optima View Video Laryngoscope systems and the comprehensive range of Callisto laryngoscope systems. These technologies are not only innovative but also designed with the needs of healthcare professionals in mind.
We're eager to connect with distributors and international buyers at the event to help shape the future of medical technology together. Beyond presenting products, MEDICA is a platform for building lasting partnerships and collaborations within the global MEDICA community.
The MEDICA Experience
As an international event, MEDICA transcends geographical boundaries and fosters an exchange of ideas, knowledge, and best practises. Our participation is more than showcasing products; it's a chance to gain valuable insights from healthcare professionals and experts worldwide.
With over 4,500 exhibitors from 66 countries and more than 81,000 visitors from across the globe, MEDICA is where the latest advancements in medical imaging, laboratory technology, diagnostics, health IT, and more are unveiled.
Our booth, number 16H52.6, will be a hub of innovation where attendees can experience first-hand the exceptional capabilities of our laryngoscope systems. Our representatives will be on hand to engage with visitors, providing insights into the advanced features and benefits of our products.
Join us at MEDICA 2023, and together, let's shape the future of healthcare.